Scott was a man well-known to our church and to our city. He was a hard worker, a family man, an adopter of neighborhood kids, and a master in the kitchen. His favorite was breakfast… Bacon and eggs.
When your surprise 50th birthday party becomes your funeral, there is a lot for a family to process. Of course, those who knew Scott well knew that he battled addiction for a long time. His emotional struggles lay very deep underneath a surface that most saw as a friendly face. Scott had accountability partners, went to church every week, got group support, and prayed for miracles daily. The consensus among his friends and family was that no one wanted to be rescued from addiction more than Scott. There is no greater amount of faith that a person could possess to bring about a deliverance. And while we all asked, "Why?" we also knew that Scott's prayers truly had been answered. Addiction can no longer hold him in its grip.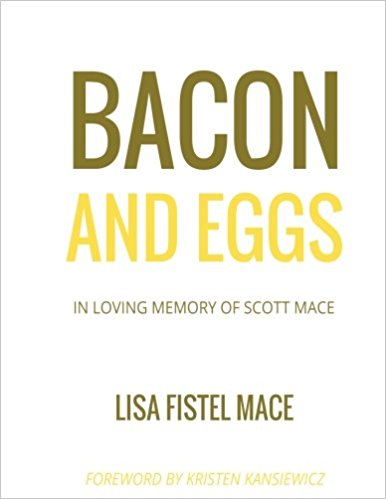 I helped compile this book for Scott's wife and two daughters to help provide for them this Christmas. Less than a month ago they lost their husband and father and immediately had to jump into Thanksgiving and the holiday season. I believe that Scott's story needs to be told, and I also believe that those of us who claim to care about mental health and addiction need to do more than talk about it. For me, this is a James 1:27 moment. We demonstrate the love of Jesus when we do something practical to care for orphans and widows.
This is a family I personally know well. It is just one situation, but it is one for which we can make a genuine difference.
All proceeds of this book will go directly to Scott's wife, Lisa. Buy it. Share it.
Take in the pictures and letters that tell a story of a man deeply missed. Help break the stigma of addiction by participating in the storytelling of those whose voices have been lost to a fatal illness.
You can also support Scott's family by donating here: https://www.gofundme.com/scottmacefamilyfund