Kristen writes about mental and emotional health, creating both resources for pastors and churches about mental illness as well as self-help tools for Christians.
For Pastors and Churches: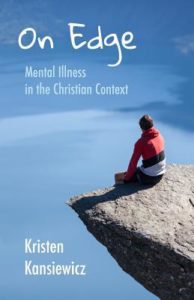 This topical book covers the history of psychology and the church's responses, and it overviews a variety of mental health disorders from a biological, psychological and spiritual perspective. This book is full of case studies and expert knowledge from a seasoned counselor.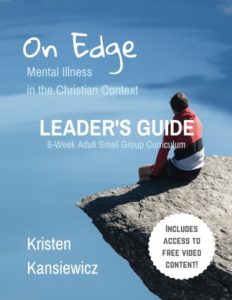 This Leader's Guide accompanies the On Edge book above so that a small group can work through the material in an 8-week course. The book includes a link to free video content that can be shown throughout the course. End the stigma of mental illness in your church with this amazing resource.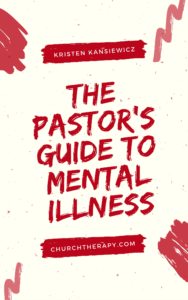 This ebook is available FREE when you subscribe to ChurchTherapy.com and is also available on Amazon for just 99 cents. Specifically designed for pastors, it provides information on mental illness and ways the church can help respond to mental health needs.
Christian Self-Help Titles: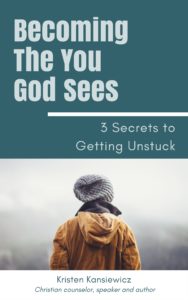 Kristen takes you on a journey of healing and transformation in her latest ebook. She overviews the step-by-step process to becoming the you God made you to be. This will connect you with Kristen's coaching program, including special offers and discounts for ebook readers!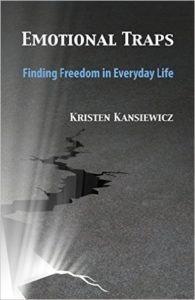 How's your emotional health? Kristen has laid out 5 key areas of emotional health: Thinking, Relationships, Addictions, Past, and Self-Care. These areas can all hold "traps" that stunt our emotional and spiritual growth. Find freedom in your everyday life by applying what the Bible says about living an emotionally healthy life.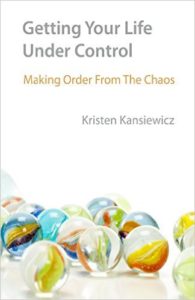 Find out more about the root issues in your life that keep you stuck. Stop hitting the same brick walls again and again and let this book help you get your life under control using biblical principles.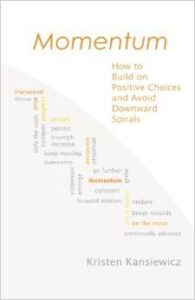 Tired of downward spirals and getting in your own way? Discover the 9 key principles for making positive choices and building on each success. If you want to move forward in your life and reach your goals, this is the book for you.
Kristen leads half-day workshops on the material in her books, and she is available to bring a workshop to your church or group.
To schedule Kristen for your church, conference, or group event, call 781-367-2383 or email kristen@freedomfortoday.com.