I am excited to announce the launch of my brand new ebook, Becoming the You God Sees. This easy-to-read Christian mental health resource introduces you to a step-by-step guide for how to get emotionally and spiritually unstuck. I reveal the 3 secrets to getting unstuck so that you can unleash your full potential and be every single thing God made you to be.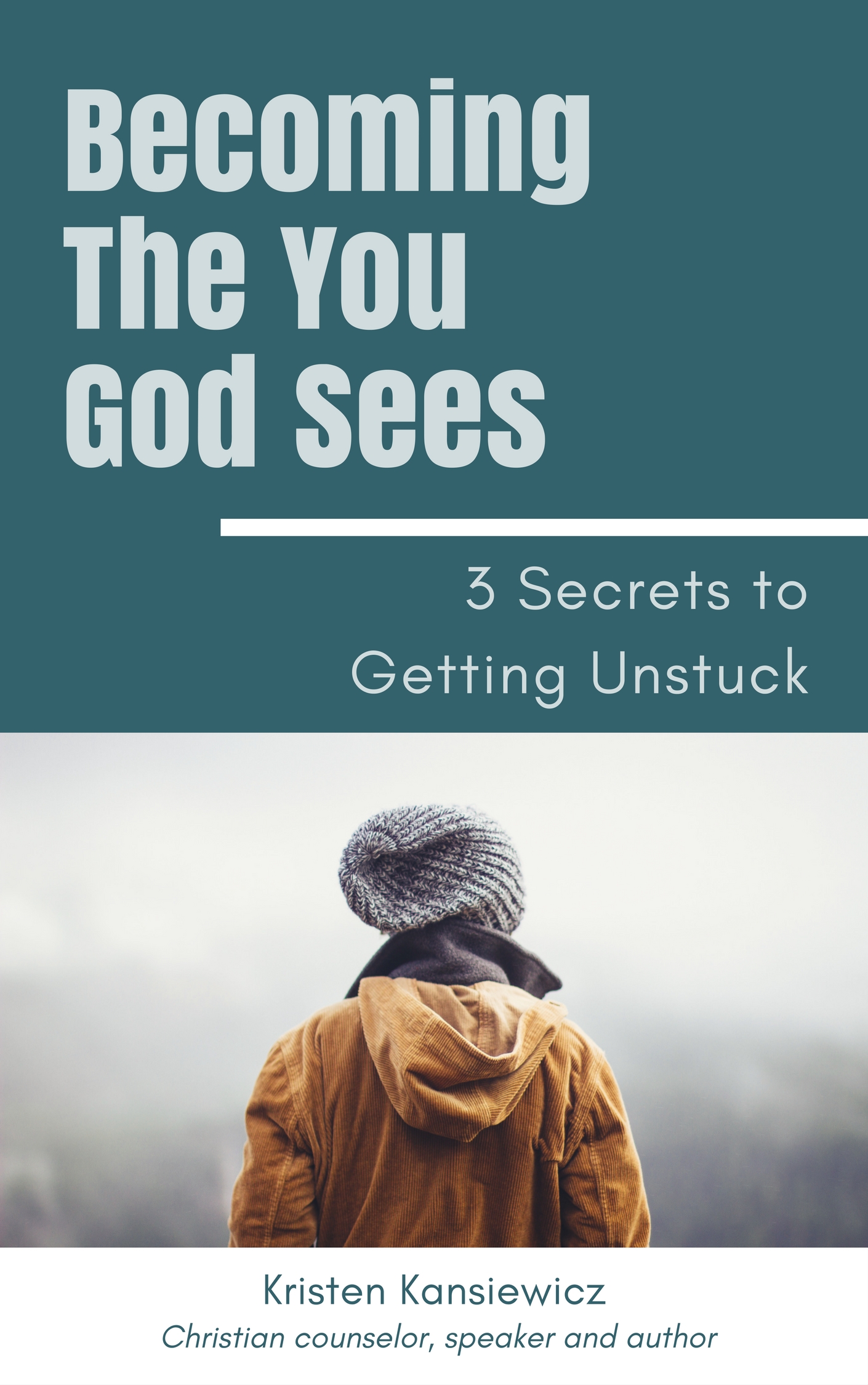 I want to get this into as many hands as possible, so this week (Oct 10-14) it is FREE on Amazon. Be sure to bookmark the page and set a reminder on your phone so that you do not miss this deal. Even better: tell all your friends about it through Facebook or Twitter by joining my Thunderclap campaign. The Thunderclap will automatically post for you on Thursday, Oct 12 at 9pm EST. Let's get this resource into the hands of as many people as possible. Will you join me?
In my work as a counselor over the past 12 years, I have worked with so many who do not love themselves. They hate the version of themselves that they have become. My claim has always been that if you do not love yourself you do not know the you that God created. What we hate are the effects of abuse, sin, disorder, or dysfunction. Life in this broken world messes us up. But we can get free. And we can live free lives. This ebook (which includes links to my weekly live coaching call and online course) offers a path to freedom. I hope that you will take this journey with me, and pass it on to someone you know who wants to discover their true identity.